Bonjour, tous ceux qui lit ce blog!!! Today, I'm going to talk about my favorite movies. I have many, many favorites, so it is hard to choose only three. I'll try.
Up first is Tout ce qui brille (2010)!
This film stars Géraldine Nakache as Ely and
Leïla Bekhti as Lila. The two girls are best friends who yearn to live the fabulous lives of wealthy Parisians. Tired of always being ten minutes away from Paris, the girls spend their evenings in the city meeting boys, tricking cab drivers, and dancing at exclusive clubs and parties. Soon, Lila hooks up with one boy who is merely using her, and she become more focused on him than she does on her friendship with Ely. Their friendship is tested, and they later discover that friendship is more important than "all that glitters".
Hors de Prix (2006)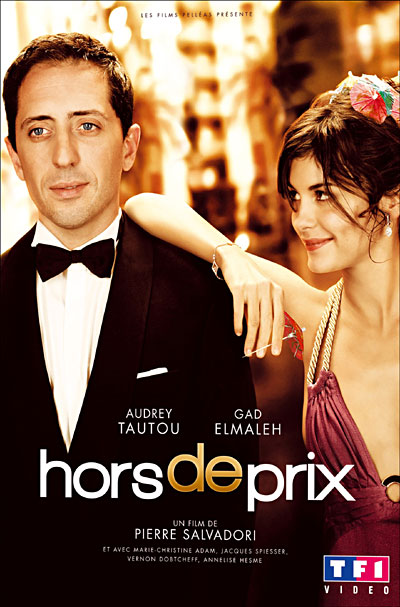 Clearly, I like glittery movies, and this one is no exception. This film takes place on the French Riveria, one of my favorite places in the world!

Irène (Audrey Tautou) is celebrating her birthday alongside the older man she mooches off, and she meets a bartender named Jean (Gad Elmaleh). She believes he is wealthy, so she uses him to rent out one of the most expensive suite for the evening. Although he cannot afford all that Irène wants, he continues to provide for her. Later, he meets an older woman and learns Irène's game of "golddigging". At the end, Irène and Jean drive to Italy on a moped.
La Danse (2009)
This is a documentary about the ballet de l'Opéra National de Paris, which I would love to dance for someday. It gives viewers a behind-the-scenes look at what it is like to put on a performance and what the dancers go through.