Salut, tout le monde...c'est Sabine !
What's the big news? Well...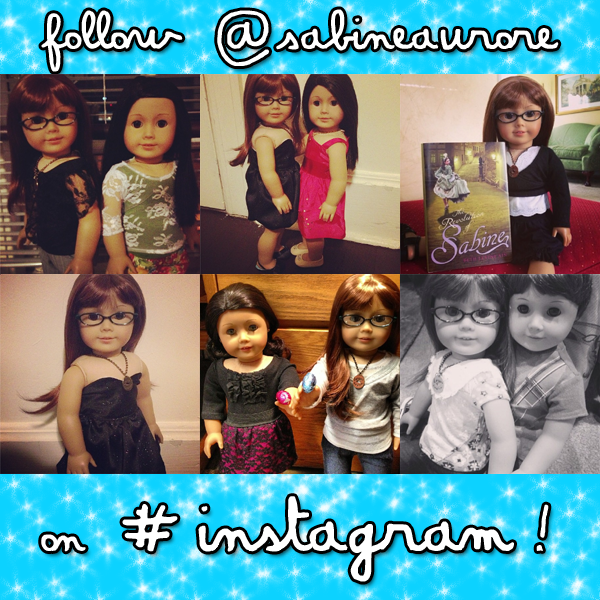 YOU CAN NOW FOLLOW ME ON INSTAGRAM! That's right- you can follow me, Sabine, on Instagram. My username is
@sabineaurore
. Be sure to follow me!
My account is basically a behind-the-scenes look of my daily life. The photos are normally cell phone photos because as I said, it is more of a look into my life. After you follow me, be sure to follow the account that showcases better photos and features my friends:
@thepoupeebrigade
.
If you have an Instagram account and want me to check it out, leave me a comment with your username! If you follow me, please leave me a comment, too, so I can be sure to accept your request and check out your account.
~Sabine