I interrupt all regularly scheduled posting to spread birthday wishes!
Premier, je vais dire "joyeux anniversaire" à ma chanteuse (et actrice) préférée!
That is, happy nineteenth birthday to Miley Cyrus! Its hard to believe I've been a fan since she was thirteen! I feel bad because I forgot to post a happy birthday post for my brother, who turned nineteen exactly a month ago.
Joyeux anniversaire, Sébastien!
I was there to celebrate with him, though...
Anyway, here's my favorite picture of Miley. This photo was taken during the 2010 Oscars. Credit goes to the celeb blog this was from; I wish I could say it is my photo, but I'm not that lucky.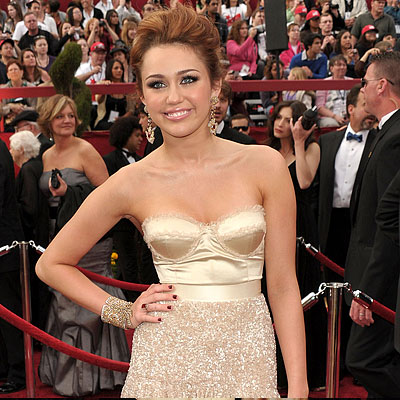 It's also somebody else's birthday today. Any guesses? Today, a dear online friend,
Inky
, is turning eleven!
Joyeux anniversaire, Inky!!! J'espère que tu as une bonne journée!
Be sure to stop over at her blog today and say happy birthday! If you follow Miley on Twitter, be sure to tweet her "happy birthday"!
-Sabine, who feels left out with all these birthdays. Mine's next month so it's all good. :)