Salut, tout le monde! C'est Sabine, et je suis désolée que l'on n'a pas écrit!
First, I had a busy summer (and will update with some summer posts), and two, my laptop decided to die. I tried posting once from my phone, but it is kind-of tricky (even with the app). Anyway, we're back. I hope you didn't miss us too much.
Secondly, I thought it would be appropriate to thank some dear friends from the Shoreline Student for their awesome, thoughtful presents. I was shocked to find a huge box awaiting me!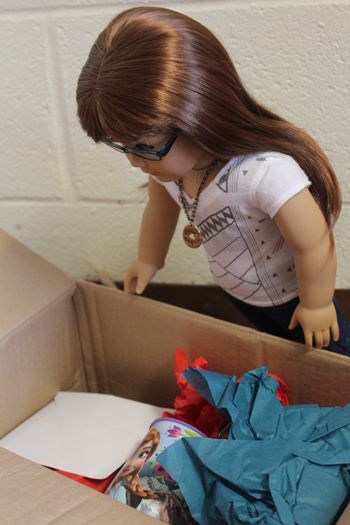 I first opened the card, and it had a nice note inside. I particularly loved the heart design on the outside. It reminded me of something Julien's little sister/my good friend Delphine would make; she is super crafty. I swear her hands are always in glue or paint or something.
Ah, those girls know me all too well! The Frozen stickers are absolutely perfect. I think I might have to have a craft night with Delphine so that we can put them to good use. I also love the dressy black flats; I've been needing a new pair since...since...well, for a very long time...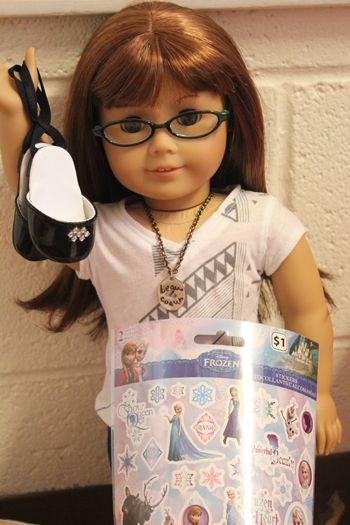 The next gift was from my new friend, Caroline. Caroline is obsessed with Disney; in particular, she is obsessed with the movie Maleficent. It is a perfect coincidence, too, considering she looks exactly like Princess Aurora. I wondered what was in that bag...
I pulled out the cutest Ariel plush! After all, the redheaded princesses (Ariel and Anna) are the best, if I do say so myself. I might be just a tiny bit biased because I'm a redhead. ;)
I also received a scrapbook kit, and I was completely excited about that. I need places to put some pictures and memorabilia.
Merci beaucoup, Caroline et amies! J'adore TOUT!
Coucou! C'est moi, Aurélie! I received some very thoughtful gifts, too. Sandrine decided to nag on me for that because she feels she deserves presents. Ugh. I really need to become more assertive when it comes to her...
Anyway, I received a cool Isabelle t-shirt from her premier! I also received some stickers as well as an Isabelle paper doll. I love ballet and fashion, so everything was right up my alley. Isabelle is definitely a character I can relate to.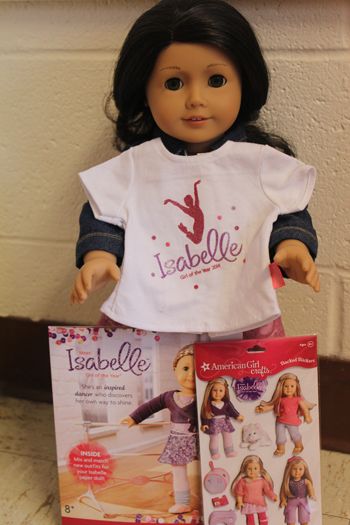 I had to try on my shirt immediately. It doesn't look too bad with this skirt. In fact, it makes the skirt look more casual.
Have you ever received special gifts from a special friend?