Salut, tout le monde! C'est Sabine! Aujourd'hui, je suis sortie avec Julien et son famille.
When Julien texted me to tell me that he was inviting me to go out to spend the afternoon with him (and his mom and sister!), I was beyond thrilled. I immediately asked my mom for permission, and she hesitantly said "oui".
I was informed that we were going to a restaurant called La Royale. It is reservations-only, and it is a little bit fancier than other restaurants. I immediately knew what I was going to wear: my favorite black dress that I happened to wear for
my birthday
. I think it looks stunning on me; it contrasts nicely with my red hair!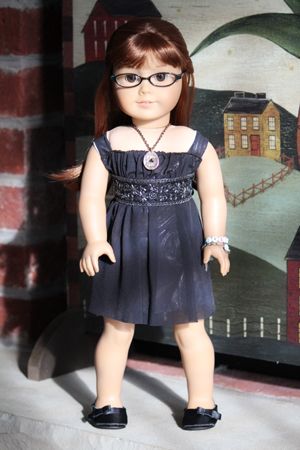 Since we French tend to eat our main, larger meal in the middle of the day, we went to the restaurant first. Julien's sister, Delphine, took this photo of us before we sat down. Don't we look adorable? ;)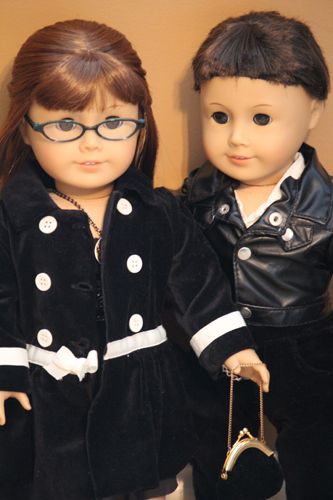 Like any perfect gentleman, Julien helped me take my coat off. Normally, I'm just a little bit rough around the edges and would eagerly take my coat off myself, but I love when Julien does little, nice things. Of course, I wouldn't dare let him know that, but still, it's nice to know that there are guys out there who know how to treat us girls.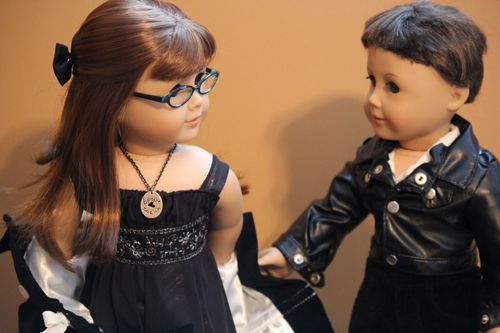 Our server brought out our drinks, and Julien and I laughed about my parisienne acquaintance, Christelle. She would probably make fun of our food and drinks if she were here. We also talked about Lilly, my best American friend. Lilly would HATE this restaurant. I could tell just by scanning the menu! She is an extremely picky eater. Her favorite restaurant is Uno Chicago Grill, and she told me that every time she goes to Unos, she orders the dinosaur-shaped chicken nuggets with fries. Julien thought that was absolutely hilarious, and I couldn't help but laugh with him! I had no idea people ate chicken nuggets shaped like dinosaurs until I visited the States!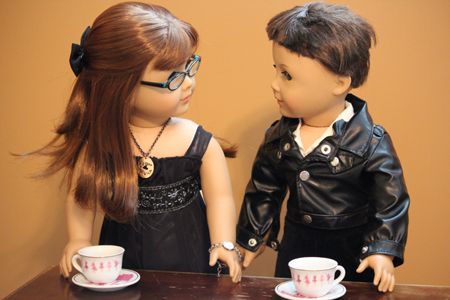 When Julien's mom and sister headed to the restroom, Julien took something out of his pocket. He held it in his hand and said that he was sorry he couldn't afford to get me a fancier bracelet with my name engraved on it. He said that Delphine received a bracelet-making kit for Christmas, and he paid Delphine

5

€ to make it for me. He looked embarrassed that he had revealed that much information!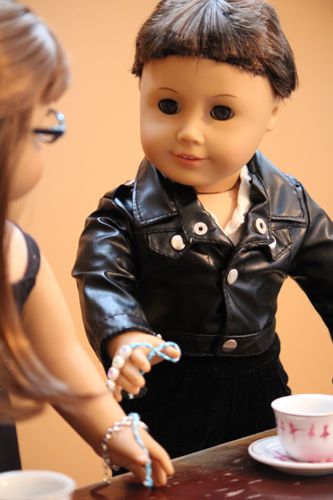 He helped to tie it on my wrist since it is hard to put bracelets and things on yourself. This is something that every female on the planet understands.
I thanked him for the bracelet and told him how sweet and thoughtful it was because honestly...? He didn't have to get me anything! My name was on it in metallic beads, and the braided part was in three different shades of blue. I laughed, "I absolutely love it, Julien! You remembered that blue is my favorite color!"
He nodded and smiled. "I don't forget those things."
Julien then told me that by me accepting the bracelet, I was promising to be his friend, no matter what may happen in the future.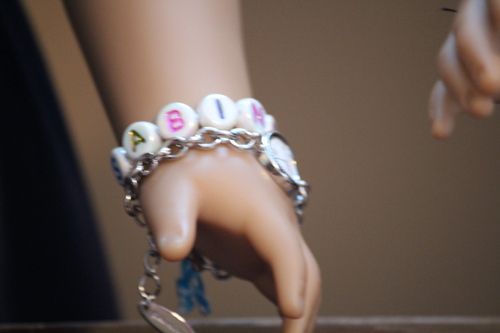 Of course, this was a promise that I could easily keep! I'd never want to lose anybody as close to me as Julien! He's been a special friend since my early childhood! I told him that I promised nothing would ever come between us. Ever.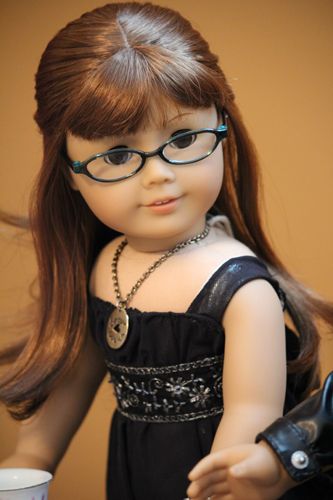 After we finished eating, we strolled around Vieux-Lille, the older part of the city. Delphine and I gazed at the windows of the upscale boutiques. We could only dream of owning things that beautiful! Julien said that he will never understand why girls are so obsessed with window shopping. I told him that he would never get it. Before heading home, we stopped at Lille's legendary Meert, my favorite place for sweet confections like pastries and gaufres.
Overall, it was a terrific day, and I was glad I could share it with my best friend and his family.
What do you like to do with your best friend?
Sabine