Coucou! C'est Aurélie et je vais parler de mon concert...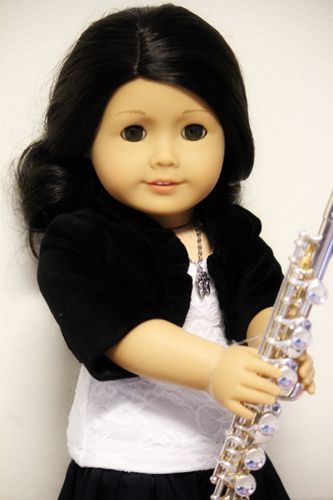 Since I attend a school that allows me to take music and
danse classique
courses at the
Conservatoire de Lille
, I get to put on many performances. I recently had a concert in which I played first flute. FIRST FLUTE! I usually try to control my excitement, but I have been playing second flute for the longest of times. I finally achieved my goal of playing first part!
As silly as it may seem, I wouldn't have accepted failure. By that I mean I wouldn't settle for second part forever. There is nothing wrong with being second flute, but I tend to push myself. I don't really like to let myself down. People definitely wouldn't say I'm a competitive person--especially since most people only see the shy, quiet Aurélie who keeps to herself. However, I would call myself competitive, but I'm not competing with others. I'm competing with myself. I always strive for better roles to dance, and I always strive for more challenging music to play. I want to outdo myself.
This leads me to another problem. I have been told by many different people that I could have a "promising" professional career as a flautist or dancer. I'd like that. I just don't know what I would focus on. There are days I want to quit playing flute and focus on only ballet, and there are days I want to stop dancing and focus on my flute. I feel like I need one focus if I want to do something professionally, but I don't know how to choose between two things that I love...two things that have been my life. It just seems unfair. Then again, life isn't fair. At all.
I'm so conflicted. I really don't know what to do.
Have you ever been in a similar situation?
Gros bisous,
Aurélie