YAY!
Je suis tres heureuse...c'est decembre! St. Nicholas Day is today!
Christelle and I celebrated by putting our shoes near the fireplace last night, but this morning, we woke up to a surprise.
AVA FILLED OUR SHOES WITH PEANUT BUTTER! OUI! PEANUT BUTTER!
How mean!!!!!!!!!!!!!!!!!!!!!!!!!!!!!!!! Lilly said that she put candy in them, but I guess Ava stole the candy and replaced it with PEANUT BUTTER.
Ava's reasoning? "PEANUT BUTTER IS WHAT BAAAAAAD LITTLE FRENCHIES GET!!!"
Actually, you're supposed to get switches, but whatever, Ava.
I took a picture with Lilly, since she is my best friend: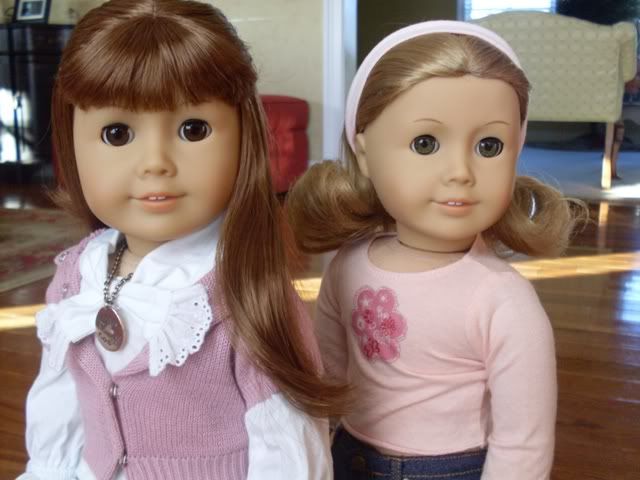 Anyway, here is a picture of me by the tree:
I'll keep you guys updated; we're decorating the Wacky Shack today.
~Sabine