Salut!
Mon été va bien! Et tu?
Je suis maintenant très paresseuse...comme une américaine! Aidez-moi, quelqu'un!
Vraiment, je me suis amusée. La chaleur est vraiment grande. (Le temps d'été ici est bien mieux que le temps d'été à Lille.) J'aime promener avec mes amies et j'ai fait cela journalier. J'ai aller encore nager, mais je ne l'aime pas que beaucoup.
My summer is going great! How's yours?
I am now very lazy...like an American! Help me, someone!
Really, I am having fun. The heat is really great; the summer weather here is much better than the summer weather in Lille. I love walking with my friends and I do that every day. I have yet to go swimming, but I don't like that very much...
Well, with American summers comes silly American summer trends. This trend? Silly Bandz.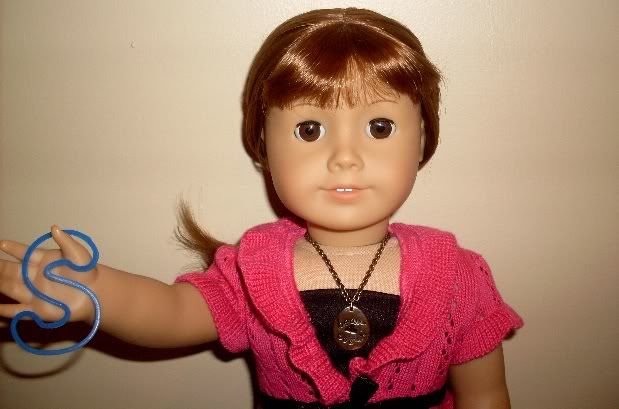 Personally, I think they are really stupid. They aren't fashionable AT ALL. I mean, what's so cool about wearing a shaped piece of plastic on your wrist? Nothing. My friends back in France have NEVER heard of these before. That is, until I told them and directed them to the "official Silly Bandz website".
Well, I outside the other night and I decided to have some fun with the letter bands:
I couldn't find a "C", but a "U" works just as well.
Ava, of course, had her own fun. Her word sums up her feelings about all things French: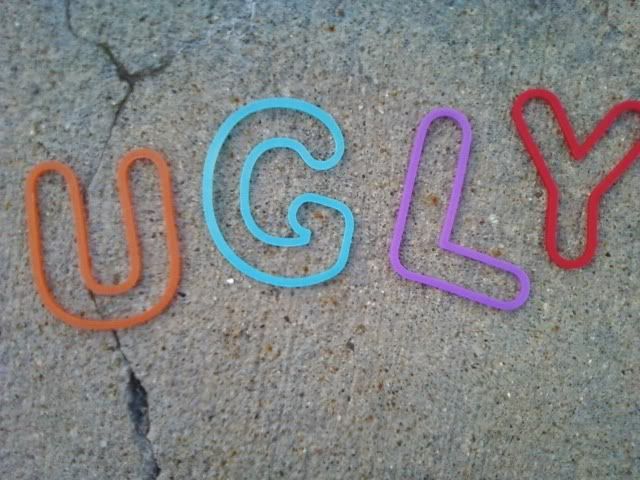 What? Did you actually expect for Ava to write something endearing?
This is just the beginning of summer; hopefully, I'll do something more exciting. I plan on going camping with a few of the girls. That could be fun, or that could be seriously dangerous. I'm leaning towards "dangerous" because that's how everything with the Americans seems to be...
Haha, I guess they like to live on the edge!
~Sabine