Bonjour et bonne f

ê

te, les Américains! C'est Aurélie! Sabine a visité chez moi, et nous avons fait les biscuits.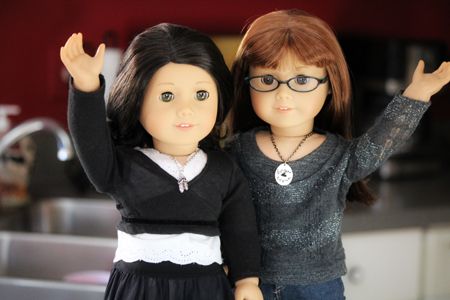 Thanksgiving isn't celebrated in France, but Sabine told me all about it. She particularly told me about pumpkin pie, and it sounds delicious. I had no idea that people actually used pumpkin for desserts prior to speaking with her about the holiday.
I have a lot to be thankful for. For one thing, Sabine got over what I said about liking Julien. In fact, she said that it's best if we move on and forget about it. I agreed. I didn't want to talk about it, either, and let it get in the way of our friendship. I truly am thankful for our friendship; Sabine is truly the closest thing I'll ever have to a sister. I'm also thankful for my great, supportive parents who have always been there for me and paid for my dance classes and flute lessons. I am thankful for my other friends and other family members, too. Even though I don't always realize it, there are so many great people in my life.
Though, based on what Sabine said, I feel like many Americans are just concerned about the food. Some of it sounds good while some just sounds interesting...
The idea of Black Friday is funny, too. I seriously LOVE shopping, as does Sabine, but I'm not sure I could do it. I especially couldn't just camp out near a store.
Anyway, Sabine came over to my house, and we made TEN DOZEN gingerbread cookies. Oui, 10 DOZEN. Of course, we weren't planning to eat all of these in one night. Though, they were so good that I would if I could! We have to save some for Sabine and Sandrine's birthday. That was the whole point of making them.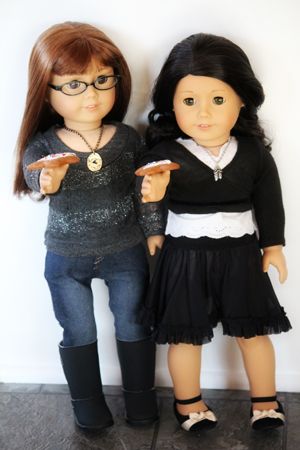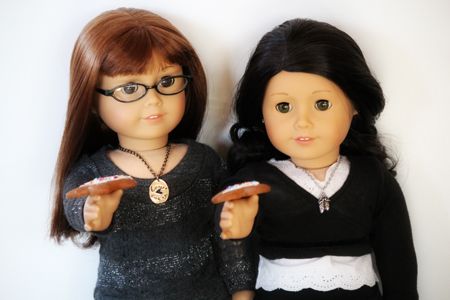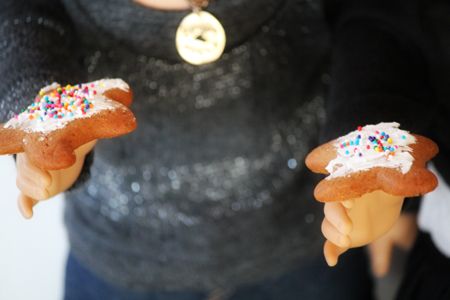 If you can read French,
CLICK HERE
to read a cute story about a gingerbread man.
If you celebrate Thanksgiving, what did you do today? I'm not familiar with the holiday, so I would love to hear more of your experiences. What are you thankful for? Do you like gingerbread cookies? I wish I could send some to you guys!
Bisous!
Aurélie