Coucou, tout le monde! C'est Aurélie, et je suis en train de décorer ma chambre. Maintenant, tout est un désordre! Alors, je vais vous montrer ma chambre temporaire...
Currently, I am in the process of redoing my room. For the time being, everything is kind-of a mess. I decided to take some photos of my incomplete room. I actually think it looks nice for being neither complete or incomplete.
Here is an overview. As you can see, the only piece of furniture I have is my bed!
Here are the few decorations I have on the walls above my bed. I needed to do something to make my walls look less bland!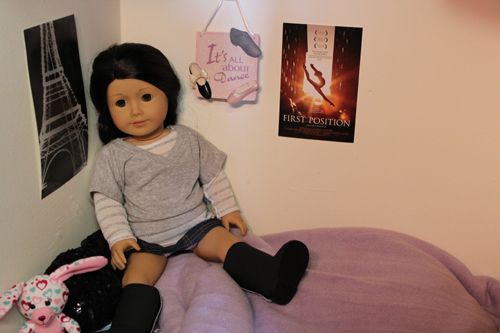 Here are the fun posters Sabine drew for me:
At my feet are my most prized possessions: my flute and ballet things! I don't know what I'd do without my great hobbies.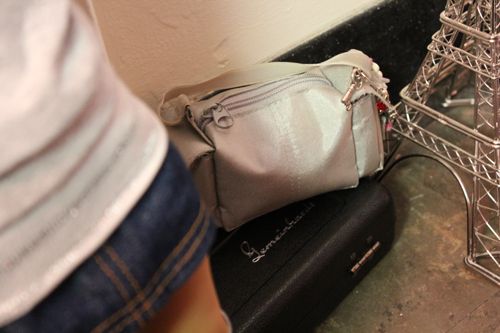 I'll definitely share photos of my completed room someday. I know many of our readers are interested in our rooms, and it's kind-of a weird concept to us French to take photos of our rooms and share them since bedrooms are considered highly private spaces. Sabine convinced me that it's a little different in America and that American readers don't see it the same way.
So, what does your room look like? Do you have photos of it?
Bisous,
Aurélie