Salut, tout le monde! C'est Sabine, et j'ai décidé d'attendre ma meilleure amie.
This particular friend happened to be one of my best friends. We've been through a lot together, and like Julien, she was there for me when things were difficult...even if we didn't go to the same schools. I haven't seen her in forever since she is always very busy, but I decided to go to her house and wait for her in her room. Her parents agreed to it, and they said it would be the perfect surprise. I "hid" near a window, and I waited for her to walk in.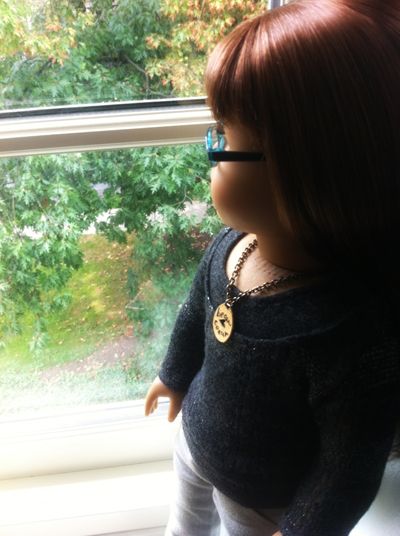 I waited longer than I would have liked, but then again, I'm probably one of the most impatient people on this planet. I'm assuming that my friend was either at a ballet class, a private flute lesson, giving a child a private flute or dance lesson, or tutoring somebody. I took a deep breath and reminded myself that waiting would be worth it.
Suddenly, somebody opened the door, and it startled me. A familiar figure entered, and she was thinking out loud about. "Zut!" I heard her say under her breath. "J'ai oublié mon stylo préféré!"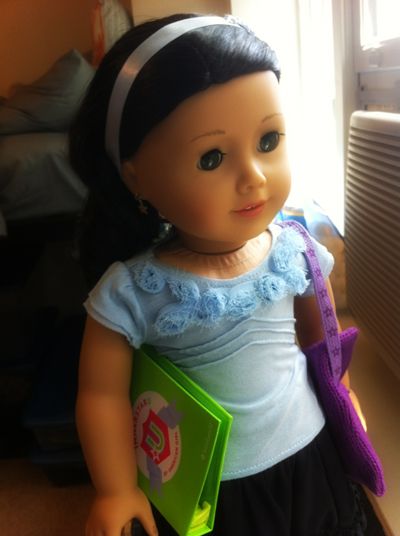 Then, her eyes met mine, and she dropped her belongings in shock. "Sabine, c'est toi?" She said in her normal soft, hushed voice. Later, her voice grew slightly louder. "Je suis heureuse que tu sois là!"
That was her happy, excited voice. Normally, she is very quite, shy, and reserved, but seeing as I am her best friend, I can normally make her come out of her shell and be over-the-top social.

We proceeded to catch up on each others' lives. She told me that she has been spending much of her free time with studying, ballet, flute lessons, and tutoring children or giving them private lessons. The reason she was late coming home today was because she was tutoring her neighbor's children in German. I figured that much. Then again, she said that she had no idea that I would be waiting for her; otherwise, she would have left earlier. I told her about Lilly and Melanie, and she said that she would love to meet Melanie because she has many things in common with her. I agreed. Melanie is very shy and reserved, too, plus both are great flautists. I promised her that she could meet Melanie someday, and she said that she would love that.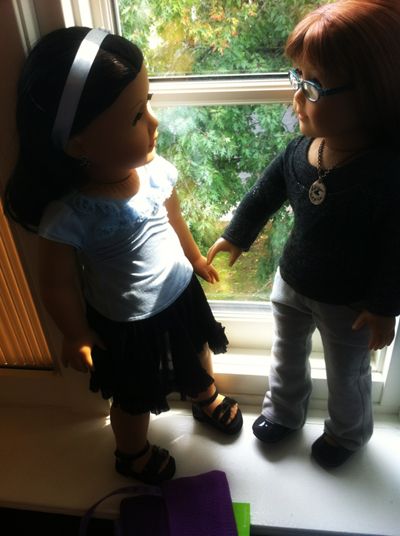 I then presented my friend with a small "gift": three $1 US bills. She thought American money looked strange, so I decided to give her the bills as a joke. We laughed over this, and she told me she wished the money was worth exchanging for euros so we could get some ice cream or something fun.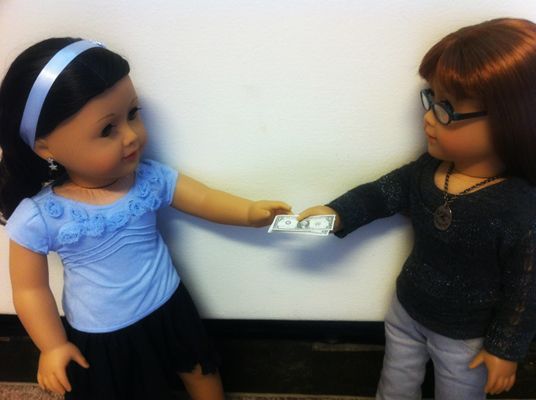 She then smiled and said,
"Nous irons nous amuser! Bon retour, Sabine!"
I agreed with her. We were going to have a lot of fun, especially when we get together with Julien and the other guys. It will be just like old times. We can do all the old things that we used to love.
So, I am sure that you are asking yourselfs, "Qui est cette fille?" That was one of my best friends, Aurélie Faubert. Aurélie will be joining Sandrine, Julien, and me in posting on this blog. Look forward to a post from her soon in which she will tell you more about herself. She's working on a profile page, too.
I'm looking forward to you getting to meet her...and I'm looking forward to hanging out with her. The title of this post is the title of a Miley Cyrus song, "Been Here All Along". Aurélie is a Miley fan, too (though not as big as me), so we determined that song accurately described our friendship for the most part. If you knew the lyrics, you'd know why.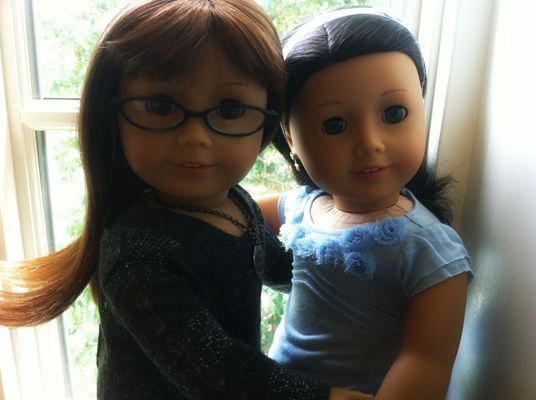 C'est tout! I'm actually spending time with Aurélie tonight, so I have to go!
Sabine