Salut, tout le monde! C'est Sabine, et aujourd'hui, je vais expliquer le poisson d'avril. Le poisson d'avril, c'est similar au jour américain,
"April Fool's Day"
.
Le poisson d'avril
is like an April Fool's Day prank, but it involves taping a fish to somebody's back. I decided that I wanted to prank Aurélie when I visited to help her with some homework.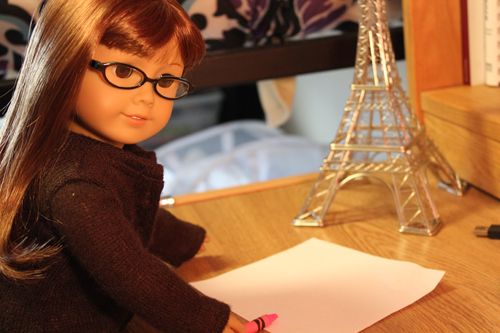 Since pink is her favorite color in the whole entire world, I decided to draw a pink fish that kind-of resembled the American snack food called Goldfish. I'm sure you remember reading about Micki's obsession with Goldfish on my blog, right? ;)
I then carefully cut it out...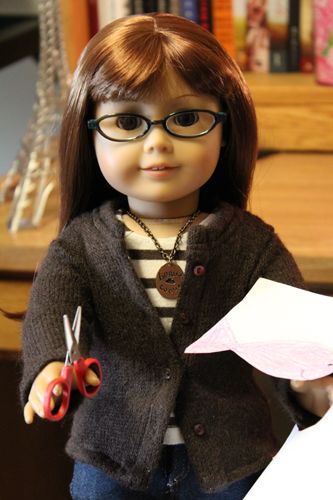 ...and took it with me chez Aurélie. When I gave her la bise (familiar French greeting consisting of four kisses on the cheek)...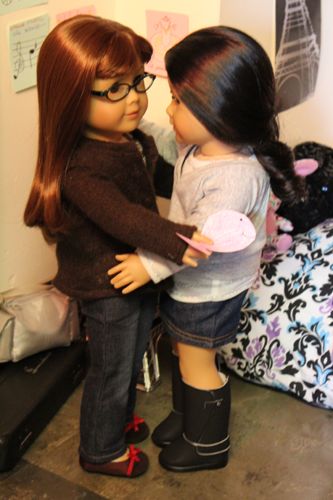 ...I quickly slapped the fish on her small, bony back.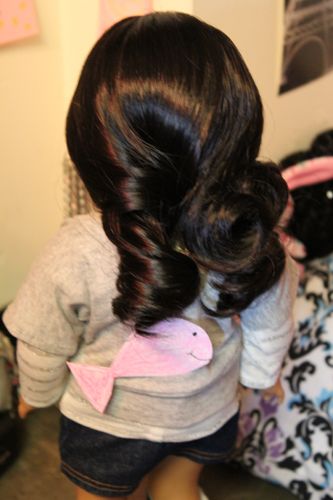 "Ah, Sabine!" Aurélie laughed. She took the fish off her back and taped it to the wall of her room. "Bien, non?"
We sat on her bed to talk. She told me about her problems with Sandrine during their practices for their studio's spring ballet, Coppélia. Sandrine is highly competitive in nature, and she tends to see the best dancers at their ballet school as serious competition, so I tried to tell Aurélie that Sandrine's attitude towards her should be taken as a compliment more than anything. Sandrine obviously thinks Aurélie has talent! However, maybe I shouldn't have said that. My mom thinks I enable Sandrine's bad behavior and make excuses for her. Maybe she's right?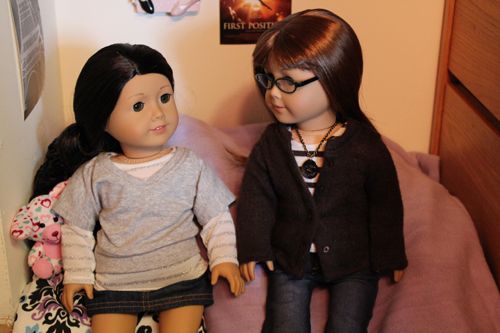 So, did you pull any pranks today? Tell me about them, if you did!
~Sabine