Bonjour! C'est Aur
élie!
I, unfortunately, didn't get to spend the holidays in the US with Sabine like I had originally wanted do. Instead, I had a quiet Christmas with my family. We ate brioche and fruit for breakfast, and then we opened presents. After we opened gifts, we went to my grandparents' house. I did have a great time with my relatives, though, but I've never been to the USA. I really wanted to go.
Anyway, here I am by my personal tree. They were out of pink ones, so I bought the same tree as Sandrine.
I first opened a heavy package. Inside, I found the prettiest wall hanging. It is absolutely perfect for me; I can't wait to find a place for it on my bedroom walls!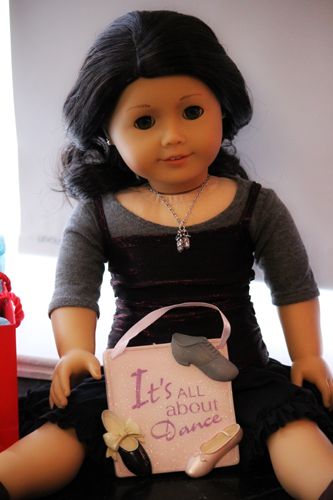 I then pulled of the tissue paper out of the other bag to reveal a pretty, deep purple dress with ruffles down the front. I love the color, and I can't wait to wear it when the weather gets warmer.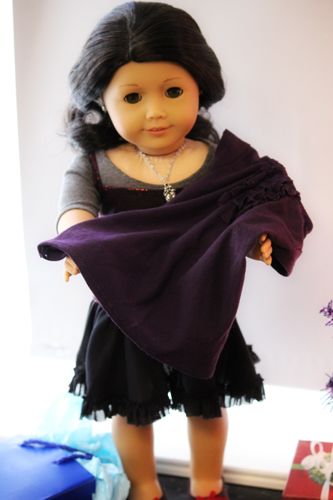 My last and final present was a pair of brand-new Repetto ballet slippers...or as we call them in French, demi-pointes. My current ones were looking just a little bit worn and beat up, so I was glad to receive a new pair. I absolutely love Repetto anything, by the way. If you have the chance to visit their main store in Paris, do it!
My parents then told me to take the slippers out of the box because there was something else in there. I found a completed application to

l'

école de danse de l'

Opéra National de Paris's summer intensive!
Summer 2013 will mark the school's first ever summer dance intensive, and my parents want me to audition! It is rather expensive, especially since I'd have to be a boarder, and that's why I didn't receive many Christmas gifts. If I don't make it, my mom said she'll take me shopping. I really hope that I make it, though. I've attended so many summer intensives, but this is one that I really want!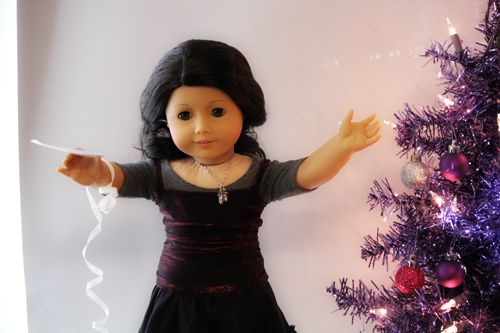 I sometimes wish that I could audition for the actual dance school, but I don't live in Paris or Nanterre (where the school is)...and I don't want to be a boarder. Plus, you can't even audition for the school over the age of 13 unless you have won a major ballet competition! I dance at two places: the Ballet du Nord's school and at the Conservatoire de Lille. The school I go to allows me to take special ballet and music courses at the Conservatoire. It's really great. I will be able to earn a special arts certificate once I graduate from lycée. I love the fun, bright magenta leotards that we get to wear. At the Ballet du Nord's school, we have to stick to basic black leotards.
I feel awful complaining. I'm very thankful for the opportunities that I have in Lille, but I just feel like there is just so much better out there. I know that there will always be people who are better than me, but I just feel like some people have more of an advantage to become a great dancer or great flautist.
I hope that those who celebrate Christmas had a great one. I don't like venting on Christmas...especially about things that aren't even true problems. Have you ever felt how I feel, though?
On a happier note, what did you get for Christmas? What was your favorite present?