Bonjour, c'est Aurélie! Aujourd'hui, c'est la fête de Saint-Nicolas.
Saint-Nicolas is somewhat of a holiday in France, though it is most popular in the Alsace, Bretagne, Nord-Pas-de Calais, and Lorraine regions. This day was more magical when I was little because I believed the legends and stories behind Saint-Nicolas then. Now, I know that my parents are responsible for the little treats I find in my shoes.
Last night, I left my ballet slippers by the door because our fireplace is under construction.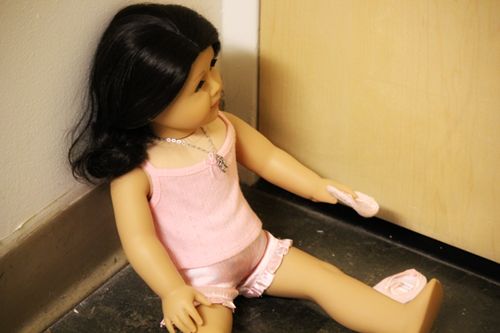 I then went to sleep because I was exhausted from Nutcracker practice, plus I had to wake up and go to school today!
When I woke up, I found candy and a pretty headband in my shoes. These gifts are supposed to be from Saint-Nicolas, though I know they are obviously from my parents. The good children get the gifts. According to the legend, a man named

Père Fouettard follows Saint-Nicolas and leaves switches for the children who weren't so good. The switches look pretty, at least, as they are normally tied with a bow.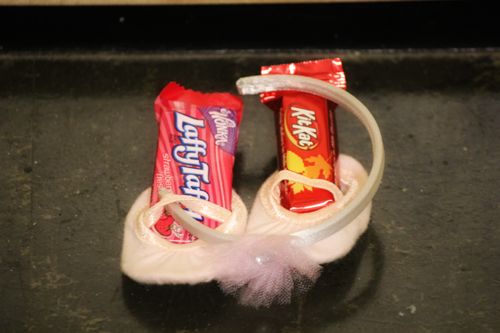 I tried on my headband. I can't wait to find the perfect outfit to go with it! Pink and silver/gray are among my favorite colors combinations! Of course, I was thankful for the candy, too. Kit-Kat bars are one of my favorites. When I visited Nice, I had the most delicious Kit-Kat ice cream. We don't have Reese's cups in France; they aren't really a French thing. You can find them in import stores, but they are really expensive! I'll gladly stick to Kit-Kats because peanut butter doesn't sound that great to me.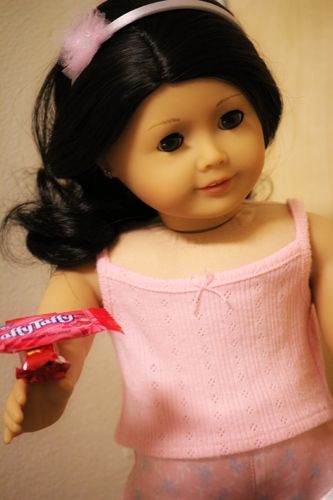 Do you celebrate Saint-Nicolas? If so, did you get candy and little presents today?
Bisous,
Aurélie